Puppy Kindergarten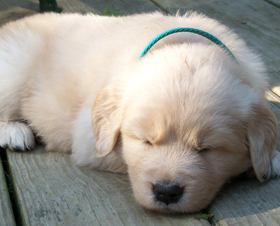 The brain of a puppy is fully developed at seven weeks of age. Pups are capable of learning, but must be handled carefully and instructed properly.
Puppy classes offer an opportunity for you and your puppy to meet, train, and interact with other puppies and their owners,
Puppy Kindergarten is the answer to teaching your puppy correctly from the beginning.
Training for Golden Retriever Puppies
YGRC no longer offers puppy kindergarten classes for Golden Retriever puppies. For a list of some area puppy classes sorted by town see
Puppy Classes.pdf
.