Tracking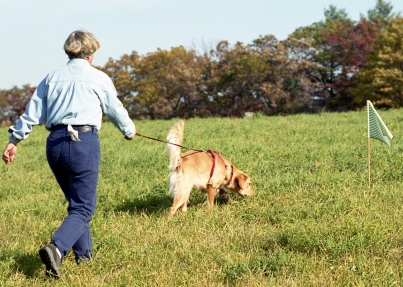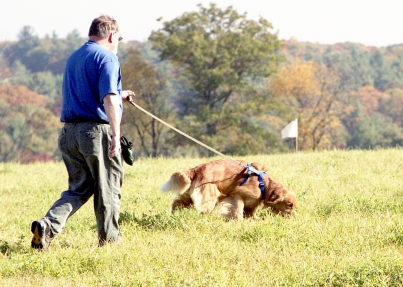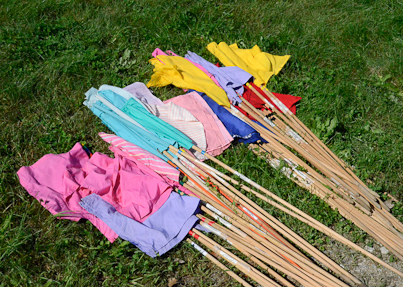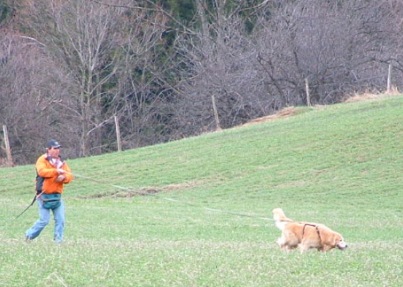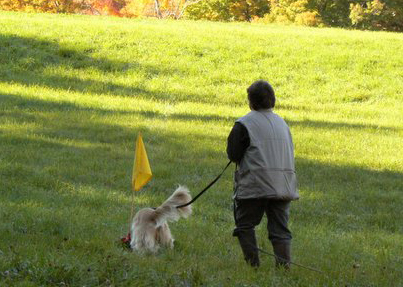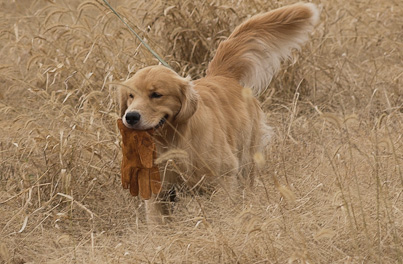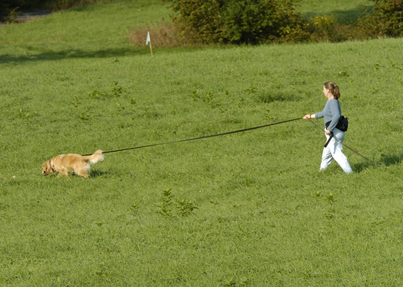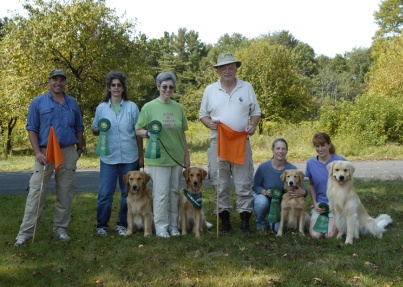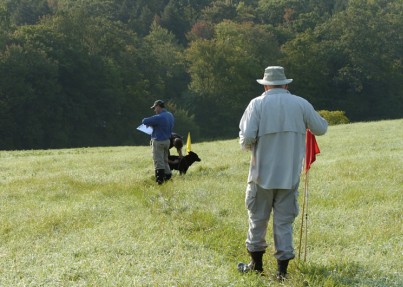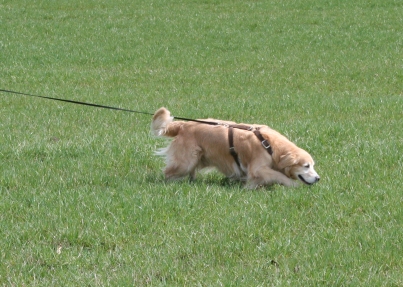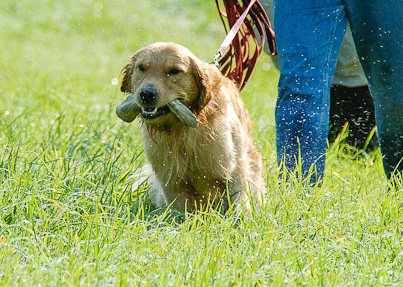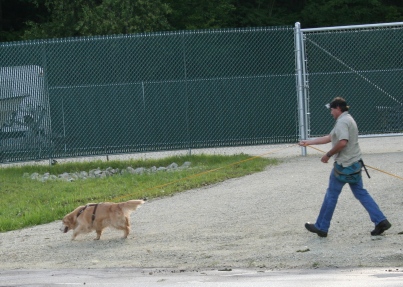 Tracking is an activity in which a dog follows the scent of a human being. The dog begins at a person's known starting point and follows that person's path, finding and indicating any articles the person dropped along the way. Tracking dogs are used to find lost persons, but tracking can also be a fascinating and enjoyable sport for you and your dog.
Tracking Tests
There are three levels of AKC Tracking Tests of increasing difficulty: Tracking Dog (TD), Tracking Dog Excellent (TDX) and Variable Surface Tracking (VST). The dog that earns all three titles is a Champion Tracker (CT).
An optional titling test, Tracking Dog Urban (TDU), was added in January 2014.
Yankee Tracking Activities
Yankee held it's first AKC TD tracking test on April 25, 1999 at the High Ridge Wildlife Area in Gardner MA. Judges were Miles Garrod and Randie Meyer, Test Scretary was Myrna Libby, Chief Tracklayer was Susan Stewart. Test Chair was Bliss Glazebrook, Yankee's long-time tracking leader, who earned one of the first TDX titles with her Golden Retriever Amber in the first year that AKC offered the event. Three dogs entered this Golden-only test and two passed, Marcia Peirce & Teaser and Patricia Lindquist & Trouper.
Currently Yankee hosts a TD/TDX/TDU test in the spring, and an evening VST Test in August. Workshops, seminars, and educational programs are offered some years as well. Check this year's Yankee Events Calendar.
Members also meet informally in small groups to practice tracking with their dogs.
Tracking Resources
Other New England Tracking Clubs